Citizen Diplomats
Fifth Annual World Services
Citizen Diplomacy Celebration
Tuesday, April 19, 2016
World Services of La Crosse celebrates the importance of citizen diplomacy and the power of individual friendships in achieving world peace. As part of its efforts to encourage citizen diplomacy, World Services of La Crosse announces the 2016 World Services' Citizen Ambassador, Citizen Diplomat and Student Ambassador of the Year awards.
The awards honor three local individuals who exemplify citizen diplomacy, who raise awareness and serve as role models of the power and importance of citizen diplomacy by:
improving the quality of life for citizens of the world

promoting positive international sentiment toward Americans

advancing world peace through personal relationships
2016 World Services Honorees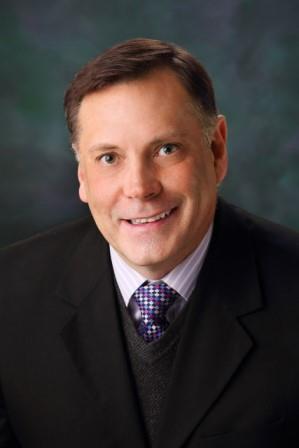 Jay Lokken
Citizen Ambassador of the Year
Award sponsored by Dick Record
As former director of the Office of International Education at the University of Wisconsin - La Crosse, Jay Lokken built the university's program to become the second largest in the UW system. Jay created relationships and opportunities for faculty, staff, and students in Germany, Russia, France, India, China, Japan, Australia, Africa, and South America. Jay and his spouse Ken Riley also launched ED3, a nonprofit global education initiative in order to collaborate with international partners to enhance education and business in locations throughout the world. Most recently, ED3 developed a three-week exchange program for middle school students in the U.S. and France. For providing citizen diplomacy leadership, giving significant time, treasure, and talent to facilitate international exchanges and encouraging the involvement of others, World Services is proud to honor Jay Lokken as Citizen Ambassador of the Year.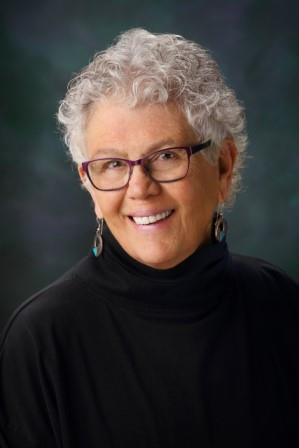 Sara McFall Sullivan
Citizen Diplomat of the Year
Award sponsored by Jim & Mary Anderson
From an early age as a military "brat", Sara McFall Sullivan has lived in many different cultures starting with post-war Europe. As a college-aged student traveling abroad in France, she came to understand the value and importance of interpersonal connections and how they could lead to broader perspectives and help cultures come together. As an educator, including at the University of Wisconsin- La Crosse, she put her world view into action aby teaching in Scotland and France. Sara has been a world traveler extraordinaire, traveling to Kenya five times since 2015 to visit her adopted family in Gatanga. She has worked alongside the family and her daughter Alyssa to publish "Photo Voice Gatanga: Kikuyu Women Speak" a photo and narrative book her rural farmer women friends produced. Recently, Sara served as Mayor Kabat's personal representative in the delegation to Kumba, Cameroon, La Crosse's newest Sister City. Sara Sullivan embodies the life of a citizen of the globe and World Services' Citizen Diplomat of the Year.

Samantha Helgeson
Student Ambassador of the Year
Award sponsored by La Crosse Community Foundation
Holmen High School Senior Samantha Helgeson's view of the world changed dramatically when she traveled outside the United States for the first time to spend a year as a Rotary Youth Exchange student in Indonesia. She went into the year with little understanding of cultural differences and global issues. Samantha returned to Holmen with new awareness and concern for international diversity and equality. The majority of Indonesians are Muslim, so she now has many friends and ties to wonderful people who faithfully follow that belief system. She was taken aback by the anti-Muslim sentiment she saw when she returned to the U.S. Turning her frustration into action, Samantha became involved with Holmen High School's SEEDS program (Students Envisioning Equality through Diversity Skits). With other Holmen Students, Samantha developed and performed skits and monologues about racism and bigotry. For her active involvement in promoting cultural awareness and international understanding, World Services recognizes Samantha Helgeson as Student Ambassador of the Year.
The 2016 Citizen Diplomacy event was made possible through the generosity of the following sponsors:
Don and Roxanne Weber, Event Sponsor
Mid-West Family Broadcasting, Media Sponsor
Mayo Clinic Health System – Franciscan Healthcare, Major Sponsor
Sandra and Richard McCormick Citizen Diplomacy Fund of the La Crosse Community Foundation, Major Sponsor
Past Recipients
2015
Citizen Ambassador of the Year: Sondra LeGrand
Citizen Diplomat of the Year: Gary Kirking
Student Ambassador of the Year: Matt Squire
Legacy Award: Michael Garrity, M.D.
2014
Citizen Ambassador of the Year: Charles Hanson
Citizen Diplomat of the Year: Lee Rasch
Student Ambassador of the Year: Chad Seitz
2013
Citizen Ambassador of the Year: Cheri Olson, MD
Citizen Diplomat of the Year: Pete Keeffe
Student Ambassador of the Year: Landon Kramer
2012
Citizen Ambassador of the Year: Kermit Newcomer, MD
Citizen Diplomat of the Year: Marti Schwem