U.S.- Russia Peer-to-Peer Dialogue Program
U.S. Russia "Peer-to-Peer Dialogue Program"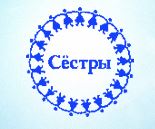 World Services of La Crosse with Gundersen's National Child Protection Training Center (GNCPTC) joined with child protection partners in Russia through the U.S. Department of State "Peer-to-Peer Dialogue Program". Volunteers from the the Syostri (Sisters') Sexual Assault Recovery Center (Moscow) and the Far East Center (Vladivostok) recognized the critical need for professional skills and protocols necessary to more effectively identify, investigate, and prosecute the perpetrators of child physical and sexual abuse in Russia. Sister's leaders and their colleagues in Vladivostok identified the Gundersen National Child Protection Training Center as the best source of training for their professional counseling volunteers and instigated a partnership through the U.S. Department of State "Peer-to-Peer (P2P)" program.
In February 2017, six Russian child protection volunteers a participated in the intensive week-long "ChildFirst" training by GNPTC in La Crosse. The project continued throughout the summer and fall as the Sisters and Far East Center volunteers developed five day-long training sessions modeled after the Childfirst training. The team also created a detailed website with training materials available to child protection professionals throughout Russia and also the general public.
The goal of this project is to improve the recognition and response to child abuse in Moscow and Vladivostok by offering training in the technique of forensic interviewing of child abuse victims. It is further designed to provide an understanding of the impact of abuse on the child and future behavioral outcomes resulting from abuse. Evidence-based practice in the United States has shown the forensic technique increases the number of child abuse cases that are prosecuted successfully. (Forensic interviews are conducted by trained professionals who have a structured conversation with a child to determine if he/she has been maltreated.) Additionally, the goal of forensic interviewing is to reduce the repeated interviewing of children by multiple education, social service, psychology, and legal professionals. Long-term outcomes, beyond the scope of this project, are expected to increase the successful prosecution rates of child abuse cases handled by Sisters' Center in Moscow and by the Far East Center in Vladivostok by implementation of forensic interviewing. The project website is available online here.
The participants also enjoyed the cultural immersion and hospitality by Coulee Region home host volunteers.
"I am so glad that I had the opportunity to visit a small city in Wisconsin rather than a large metropolitan area. Here we experienced the kindness, hospitality, and 'heart' of America." Sister's participant